Janie Geiser is a multidisciplinary artist whose practice includes performance, film, installation, and visual art. Geiser's work is known for its recontextualization of abandoned images and objects, its embrace of artifice, and its sense of suspended time. Geiser is the recipient of a 2016 Doris Duke Award.
"Geiser gives voice to the reaches of the unconscious, pointing to the abandoned splendor that exists prior to the rules of society and language." (—Holly Willis, Res, 2004).
Geiser's films have been screened at the National Gallery of Art, Microscope Gallery, the Whitney Museum, the Guggenheim Museum, MOMA, Pacific Film Archives, the Centre Pompidou, the Salzburg Museum, San Francisco MOMA, LACMA, the Sharjah Biennial, and NY Film Festival, Rotterdam International Film Festival, Toronto International Film Festival, London International Film Festival, Oberhausen Film Festival, Curtas Vila do Conde, and Hong Kong International Film Festival.
Geiser's films are in the collections of MOMA, The NY Public Library's Donnell Media Center, CalArts, and others. Her film The Red Book is part of the National Film Registry of the Library of Congress. The Academy of Motion Pictures Archive has selected her work for preservation, and The Fourth Watch (2000) was selected by Film Comment as one of the top ten experimental films of the past decade.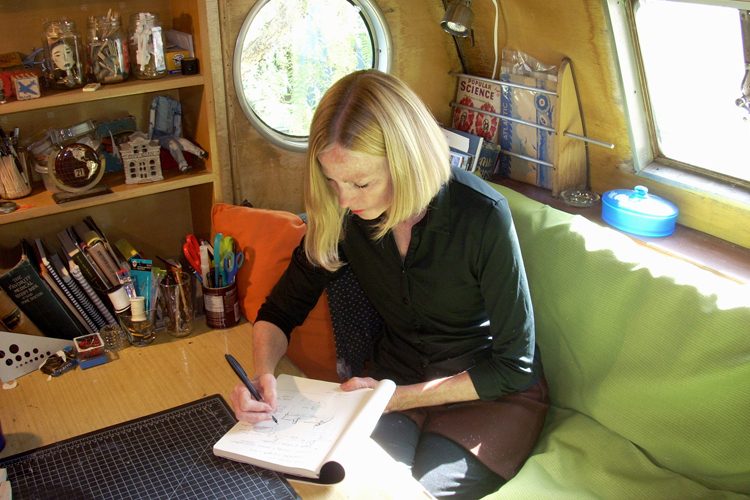 One of the pioneers of the renaissance of American avant-garde puppet theater, Geiser creates innovative, hypnotic performances and installations that integrate performing objects, puppets, and projection. Her work has been presented at The Public Theater, St. Ann's Warehouse, Redcat, The Walker Art Center, and the Wende Museum. Geiser's work has been recognized with a Doris Duke Artist Award, a Guggenheim Fellowship, an OBIE Award, and funding from Creative Capital, the Rockefeller Foundation, NEA, Center for Cultural Innovation, MapFund, and others.
Geiser's 2018 exhibit at Track 16 Gallery, and 2014 exhibit at China Art Objects in Los Angeles, featured single and multiple channel videos and photographs. She was awarded a 2011 California Community Foundation Fellowship for Visual Artists, and a 2006 City of Los Angeles Artist Fellowship for her installation The Spider's Wheels. Her book The Tornado Treaty is in MOMA's Artists Book Collection. Geiser lives in Los Angeles, and is on the faculty of CalArts School of Theater. She is a Co-Founder and Co-Director of Automata, an artist-run performance gallery.
About