Olhar de Cinema
Retrospective Focus: Janie Geiser
2018 Screenings, Performances and Press
FILM AT REDCAT PRESENTS     Monday October 16 at 8:30 pm
Double Vision   Recent films by Janie Geiser
tickets: https://www.redcat.org/event/double-vision-recent-films-janie-geiser
In person: Janie Geiser
"Geiser gives voice to the reaches of the unconscious, pointing to the abandoned splendor that exists prior to the rules of society and language." – Holly Willis, RES
Janie Geiser's acclaimed collage films delve deeply into the realm of waking dreams, weaving fragments of sounds and moving images into mysterious, elliptical narratives at the edge of logic and memory. Geiser is a master of minimal means. Her work recontextualizes outmoded images and photographs, arcane objects, and forgotten popular culture, releasing us into a sensual undercurrent of textures—the anteroom of suspended time.
Double Vision is a series of 7 recent, including five Los Angeles premieres: Kriminalistik (2014), Silent Sister (2015), Cathode Garden (2015), Flowers of the Sky (2016) and Look and Learn (2017); as well as Geiser's films Arbor (2012) and The Hummingbird Wars (2013).
Janie Geiser's work "prowls around the mysterious boundary-land between territories–like the lands of the conscious and the unconscious mind, or life and death, sanity and madness, hope and despair, animate and inanimate, nature and culture. From these uncanny in-between zones, her projects send back mysterious intelligence about the roiling nether lands we largely fear to traverse alone. Geiser is a guide to the other side, wherever that 'other' might be.   -– Holly Willis, KCET Artbound
Named one of the world's top avant-garde filmmakers on Film Comment's "Best of the Decade" list, Janie Geiser works in multiple disciplines, including film, installation, puppetry, visual art, sound, and performance, often working and reworking fragments of discarded materials. Janie is on the faculty of the School of Theater at CalArts, and her work has been recognized with a Doris Duke Artist Award, a Guggenheim Fellowship, and an OBIE Award. Her films have screened at the Whitney, the Guggenheim, MOMA, the Centre Pompidou, Pacific Film Archives, and at major film festivals in New York, Rotterdam, London, Oberhausen, Vienna, Toronto, and Hong Kong.
Website: www.janiegeiser.com
From the Press:
"Janie Geiser's Arbor (2012), made from a set of found photographs, also produces a sense of ghostly apparition. She doubles the images of men and women, people unknown to Geiser, over themselves as they recline on a broad lawn, distorts them through various lenses and sheets of transparent paper, and finally erases their figures and replaces them with the grass around them. No traces of their bodies remain. This return to nature, so to speak, also haunts the media of film and photography. As Arbor hauntingly illustrates, both share a shadowy condition in which, as Roland Barthes has argued, the presences recorded by a camera are, by the time of their viewing, inevitably gone."—Genevieve Yue REVERSE SHOT
"…Geiser's experimental object performance films are intensely adult ruminations on mature fears and anxieties. Using both handmade puppets and forgotten playthings, Geiser constructs a strange world of reflection and tactility to play out themes of death, sickness and the passing of time."—IndieWire
"Janie Geiser's The Hummingbird Wars (2014) is a dense collage comprising nineteenth-century photographs of stage actors, theater makeup, Japanese masks, flowers in various states of decay, an autobiographical text, and a World War I first-aid book. Unveiled via a dynamic deployment of cutout black mattes, whose flitting about the frame perhaps mimes that of the titular hummingbird, the images are both free-associative and recurrent, complicated through each new, interlocking cluster, as well as by an equally evocative audio track. Like the artist making her way through the paradoxical interrelations of history, art, and consciousness, the hummingbird gently traverses the clash of images that flesh out Geiser's mesmerizing tapestry."
– Tony Pipilo, Artforum, reviewing NYFF Projections 2014.
"Janie Geiser's gift for cutting between private, encoded images to create dense montages that defy ready interpretation, as vibrant as ever in Cathode Garden." – Tony Pipilo, Artforum
This screening is Funded in part by the Ostrovsky Family Fund. Curated by Steve Anker and Bérénice Reynaud as part of the Jack H. Skirball Series.
 Janie Geiser wishes to thank the Doris Duke Artist Award and the CalArts Faculty Development Fund for their support of this work.
REDCAT | THE ROY AND EDNA DISNEY/CALARTS THEATER is located at 631 West 2nd Street, Los Angeles, CA 90012 – at the corner of 2nd and Hope Streets inside the Walt Disney Concert Hall complex. Parking is available in the Walt Disney Concert Hall parking structure and at adjacent lots. Unless otherwise specified, tickets are $12 for the general public, $9 for members. Tickets may be purchased by calling 213.237.2800 or at www.redcat.org or in person at the REDCAT Box Office on the corner of 2nd and Hope Streets (30 minutes free parking with validation). Box Office Hours: Tue-Sat | noon–6 pm and two hours prior to curtain.
THE RED BOOK: CLASSIC ANIMATION REVISITED-–Chris Robinson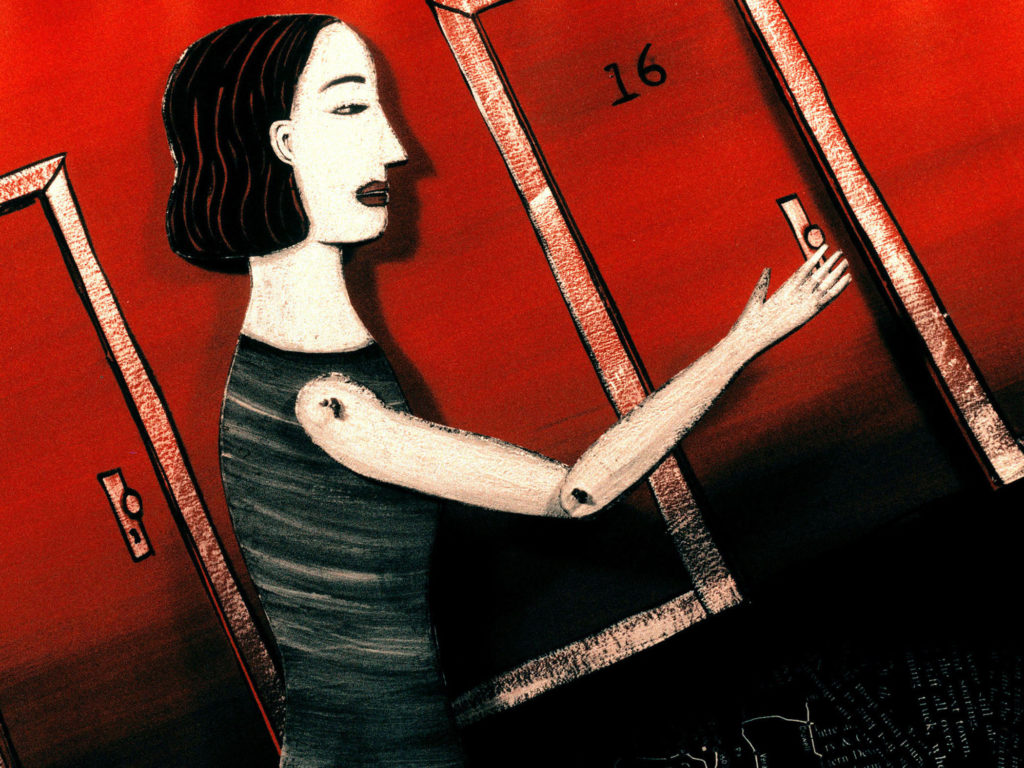 https://www.awn.com/animationworld/keep-it-motion-classic-animation-revisited-red-book
2017 Screenings, Performances and Press